Systems
Integrated Air Pollution Control Systems
Macrotek specializes in custom designed air pollution control systems utilizing wet and dry technologies. Macrotek has designed fully integrated systems for many applications, including incineration, radioactive contaminated waste, kilns, and mining. The customized product line of quench systems, scrubbers, absorbers, and particulate collectors can be used as stand-alone control equipment or fully integrated pollution control systems designed for specific applications. Optimum system selection depends on many site factors and can be influenced by technical or economic considerations. Macrotek has the technical expertise to assist in optimizing system selection.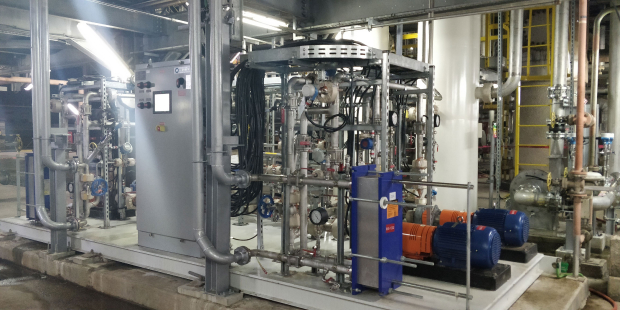 Macrotek's Integrated Air Pollution Control System can include:
Quench tower to cool hot gases to saturation
Absorber/reactor for NOx control
Absorber for acid neutralization
Adjustable venturi for particulate reduction
Pulse Jet Dust Collector for particulate removal
Activated carbon for heavy metals and dioxin removal
Heat exchangers for sub-cooling and energy recovery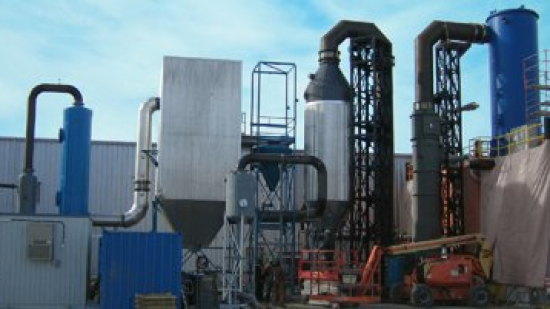 Features:
High removal efficiency
Wide range of contaminants can be removed
Meet and exceed most stringent environmental regulations
Complete system – single source responsibility
Optional pre-packaged modular system
Applications:
Macrotek's Integrated Pollution Control Systems excel within a wide range of applications encompassing any combination of all contaminants. Each integrated system is custom designed and incorporates all site specific considerations. Contact us for a recommended solution on your specific application.
See the following applications for more details.